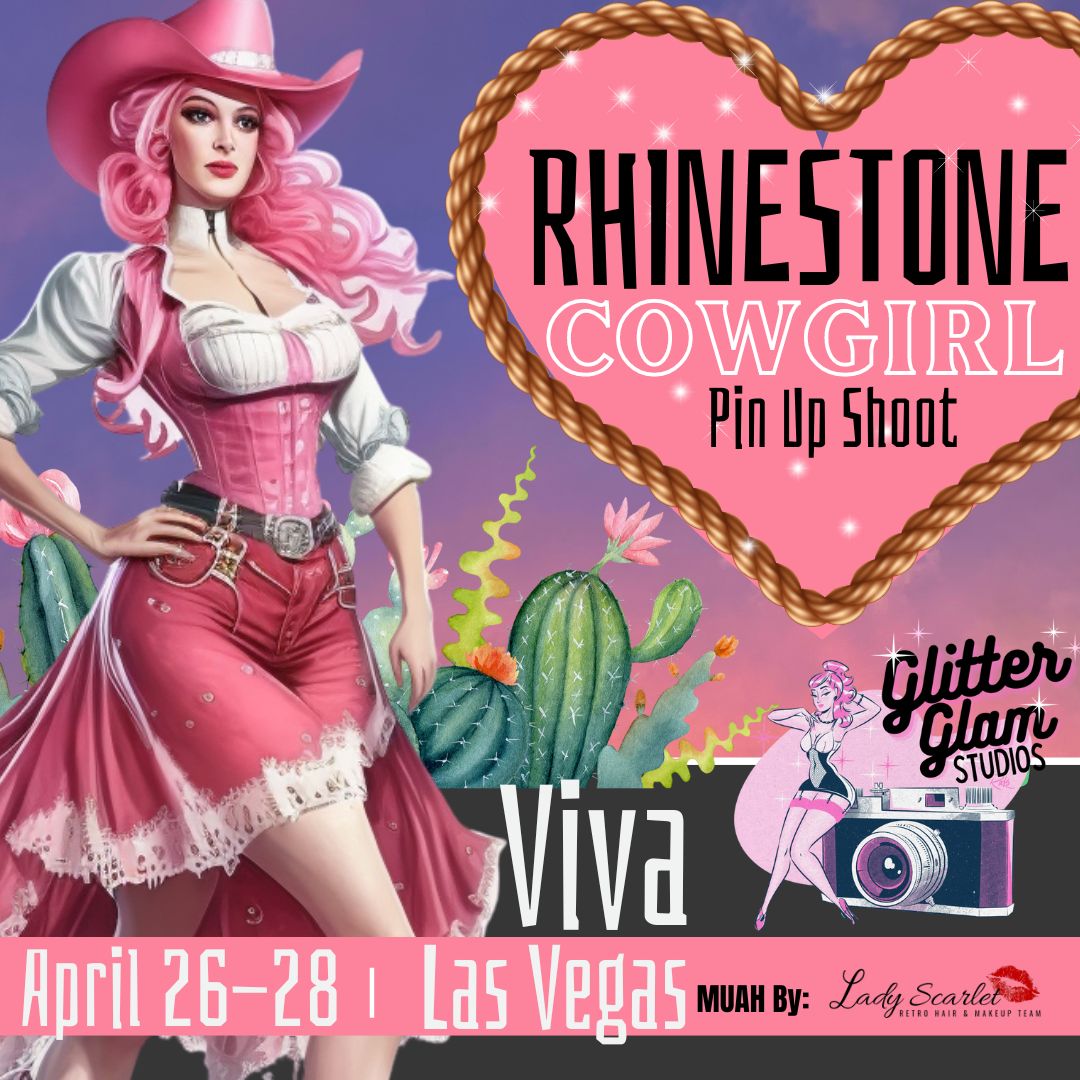 We are BAAACKKK in Vegas!!!! This time we found an amazing location to shoot! It has a GIANT Tepee that fits 15 people!!! Cactus and Desert Vibe, waterfall, indoor Slot Machines, Bronze Bathtub, you can shoot anywhere on this property!!!!!
Your Shoot includes:
60 Min Mini Photo session with 2 outfit changes
5 Professionally Edited photos of your choice
Guaranteed Publication in Modern Day Pin Up Magazine ( plus we can get you published in a second of your choice!)
One Lucky Pin Up will land on the COVER of Modern Day Pin Up Magazine from this shoot!
We also have a SUPER COOL OFFER! April 26th-May 1st We have 3 beds left inside the location they are in one bedroom, if you would like to book one of the beds or the whole room, each bed is $600 and you have access to the whole house, kitchen, pool, etc. It is only 10 mins from the vegas strip and you get to hang with other fabulous pin ups! So if you always wanted to come but don't have anyone to go with or have a group of gals you want to go with, email me ASAP! PLUS our fabulous Hair and Makeup Stylist will be staying in the house and is available to book for hair and makeup for the week as well! theparisianhostess@gmail.com
Who can Book:
Anyone! No experience necessary, we can help you from head to toe!
When:
April 26-28th, 2022
Session Length:
60 Min Session
What does the Set look like:
Check out the photos in the gallery to see ALL the fabulous places we will able to shoot in minutes from the Vegas Strip!
There is a Waterfall Pool, GIANT outdoor Tepee, Cactus, indoor slot machines, nooks and crannies everywhere!!!!
Wardrobe:
We will be having some special clothing options available from a local Retro Shop in Vegas too! There will be a wardrobe rack for you to use during your shoot or bring your own!
Most people match their outfits to fit the set. You can contact us if you need direction or suggestions!
Booking Fee:
$499- includes photoshoot, 5 professionally edited photos
Extra Photo Edits are available for $25 each.
Location of shoot:
Location address will be sent to you prior to the shoot, it is minutes from from the Vegas Strip. There is a bathroom and privacy for your shoot.
Hair & Makeup:
Professional hair and makeup is available for an additional $175 for Hair and Makeup or book Hair for $90 and Makeup for $90. Must book directly here: https://www.lartistecollective.com/
Most commonly asked questions:
1. I don't know how to pose, what should I do?
Don't worry! We provide professional Pin Up posing guidance by @theparisianhostesspinup
2. Is the photographer male or female?
Your photographer is a female and will make sure you feel comfortable. We want you to have fun!
3. What should I bring?
Go retro and focus on 40-50's style outfits, try to go for colors that will match the set. Garters, thigh highs are very pin up and tasteful and make for darling "peek a boo" shots. Make sure you get accessories! Retro Styled high heels that match your outfit are key.
We also have What Katie Did vintage Lingerie if you would like to purchase for your shoot, you must contact us in advance for this.
Cancellation Policy:
***All Bookings are final and no refunds will be provided due to our photoshoots selling out***